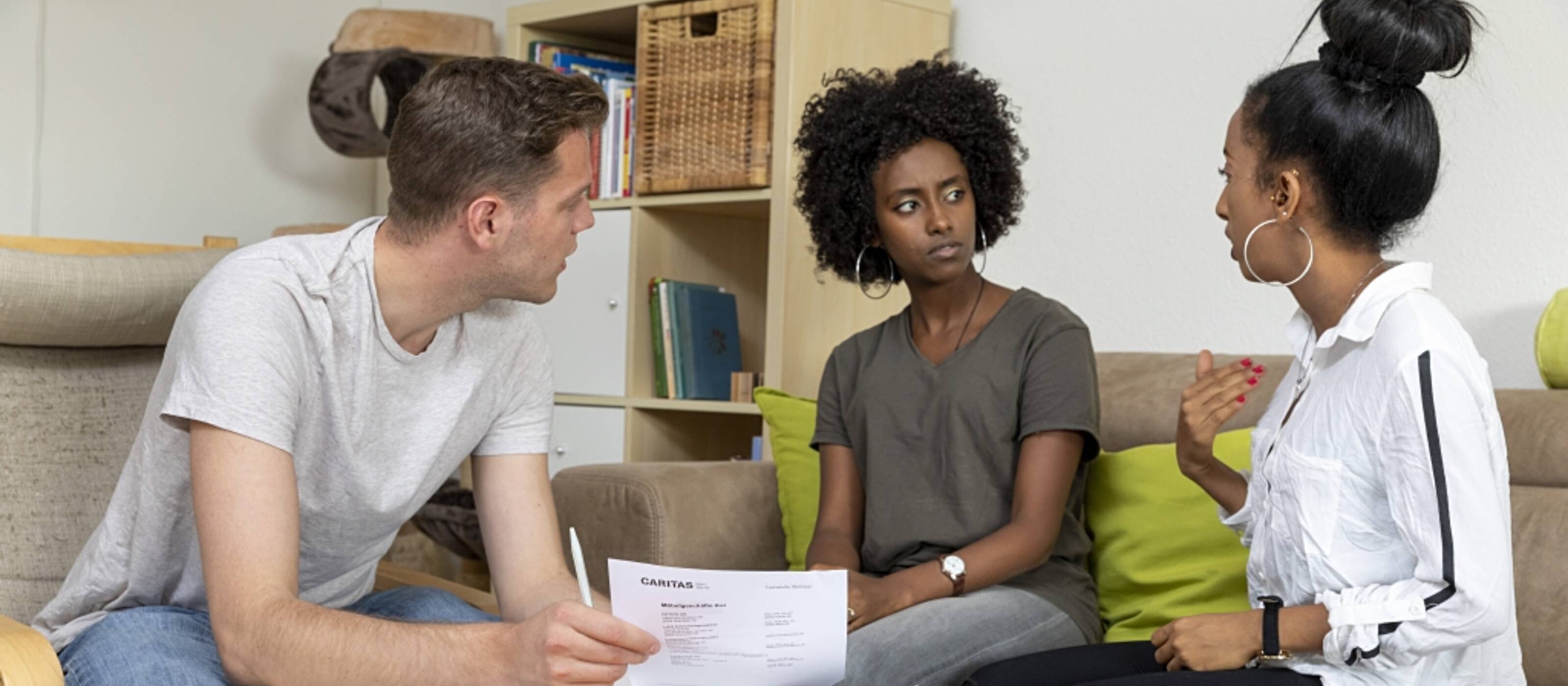 Those who migrate depend on protection
Caritas Switzerland supports an open, humane migration policy in Switzerland that complies with human rights, makes use of opportunities and allows people to participate rather than exclude them. It advocates that Switzerland also speaks out internationally in support of migrants.
We are actively engaged in the following themes
A fair and humane asylum procedure

Dignified conditions for all types of residence status

A broad and targeted promotion of integration

Safe escape routes and legal migration routes

The right to family life

Decoupling of social assistance and migration law
Subscribe to our politics newsletter in German. You get interesting updates from Caritas Switzerland four times a year.
Header image: Support in daily life and advice helps with integration © Severin Nowacki