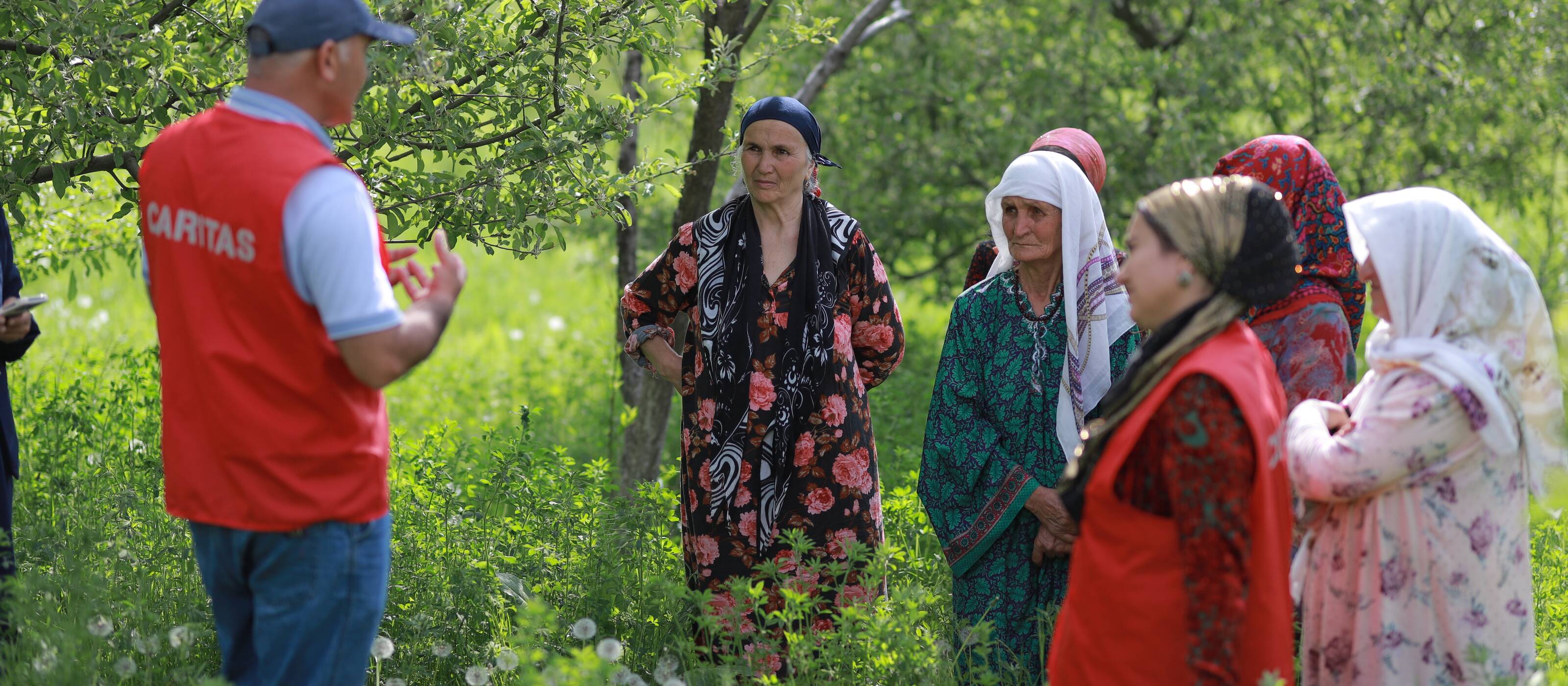 Consultancies for international cooperation
The International Cooperation Section is constantly looking for experts in several thematic areas. Experts are engaged on a case by case basis as consultants. Works include desk research as well as field travels.
It is required to have a minimum experience of five years in the respective field of expertise and be proficient in either English, French, Spanish or Portuguese. There are no requirements regarding the location of the expert.
Interested experts are encouraged to fill in the form below. They will be contacted as soon as possible.
Header image: Female farmers of an agricultural production group. After a short period of support, these groups often produce more efficiently than their male colleagues. The introduction of ground temperature measurements went without any problems. © Abdullo Media