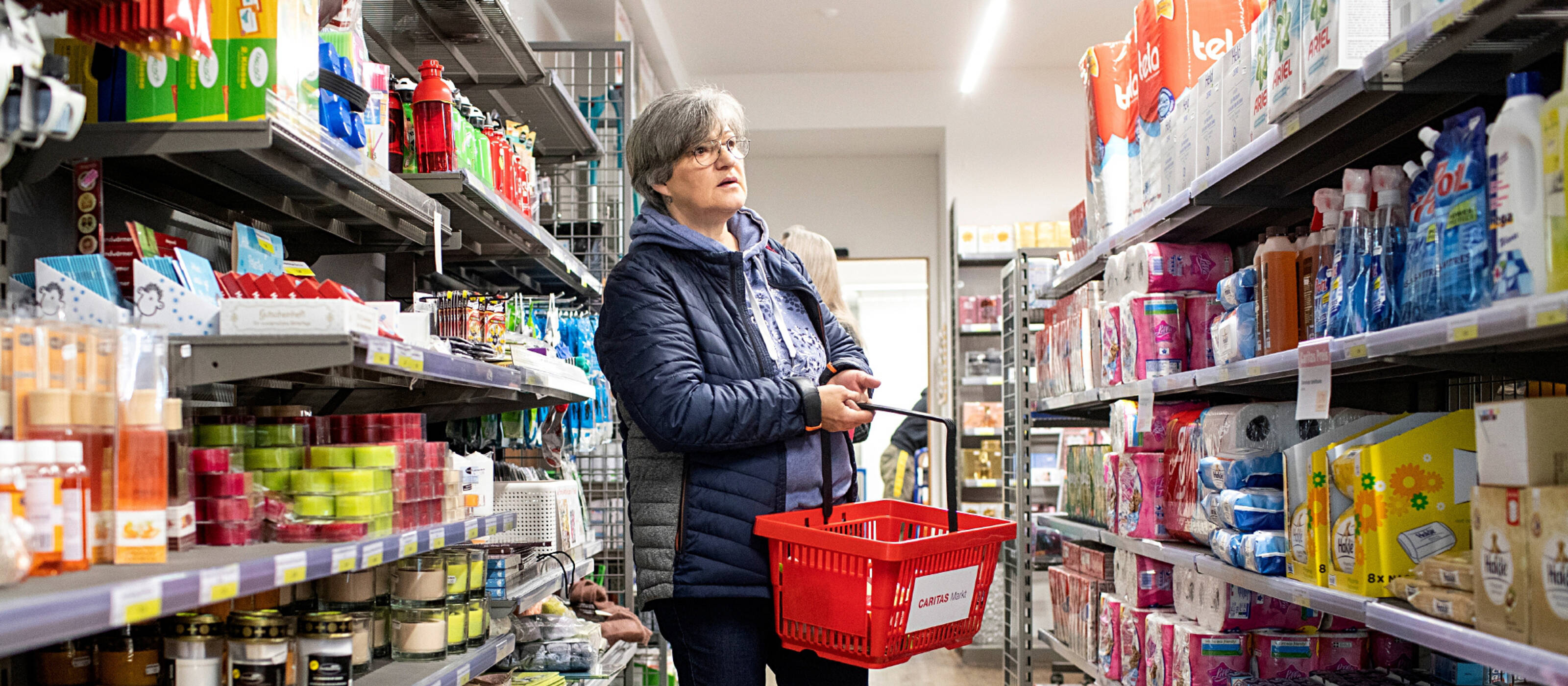 Caritas Switzerland prevents, fights and alleviates poverty in Switzerland 
Poverty is a reality for many people in Switzerland. Caritas seeks to ensure, by providing a range of services and support, that people affected by or at risk of poverty in Switzerland can manage their situation better and find a way out of poverty. Caritas Switzerland also works on behalf of asylum seekers, refugees and disadvantaged migrants. We also offer support in the last phase of life, family placements for young people in difficult situations and help in disasters. 
Our engagement
For a Switzerland without poverty
Caritas Switzerland supports people in precarious situations, irrespective of their religious and political views or their ethnicity. Furthermore, Caritas is committed to improving the social, political and economic conditions for people affected by poverty in Switzerland. 
How your donation helps
have a KulturLegi and thus have discount for culture and sport
(2022)
support disadvantaged children
(2022)
could be conducted by the Caritas debt advice service
(2022)
130
mountain farmer families
received 1'523 weeks of support from 1'206 Caritas volunteers
(2022)
Header image: A woman shops in a Caritas Market © Alexandra Wey