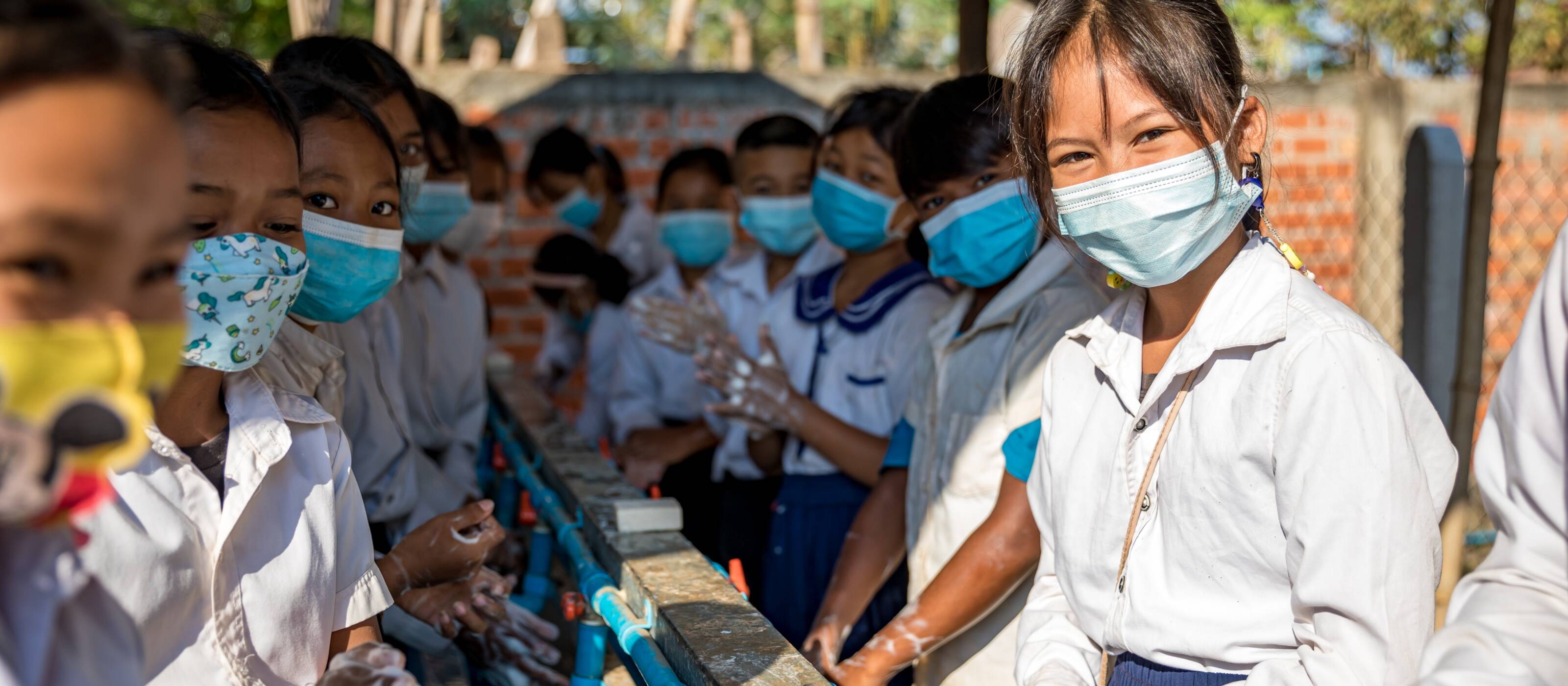 Caritas Switzerland prevents, fights and alleviates poverty in around 20 countries 
Caritas Switzerland supports children and adults in precarious situations in around 20 countries worldwide in the areas of income, climate and migration. In the event of disasters, Caritas provides emergency relief and supports reconstruction. In cooperation with local partner organisations, we are actively engaged in meeting basic needs, empowering people, ensuring that their rights are respected and fighting inequality. 
Our engagement
For a world without poverty
Caritas Switzerland supports people professionally, effectively and efficiently, irrespective of their religious and political views, their gender or their ethnicity. We are committed to the sustainable development goals which were set out in the 2030 Agenda. 
How your donation helps
to fight poverty worldwide
(2022)
have benefited directly from a project
(2022)
benefited directly from a project
(2022)
Header image: Schoolchildren at a Blue School in Cambodia © Nicolas Honoré