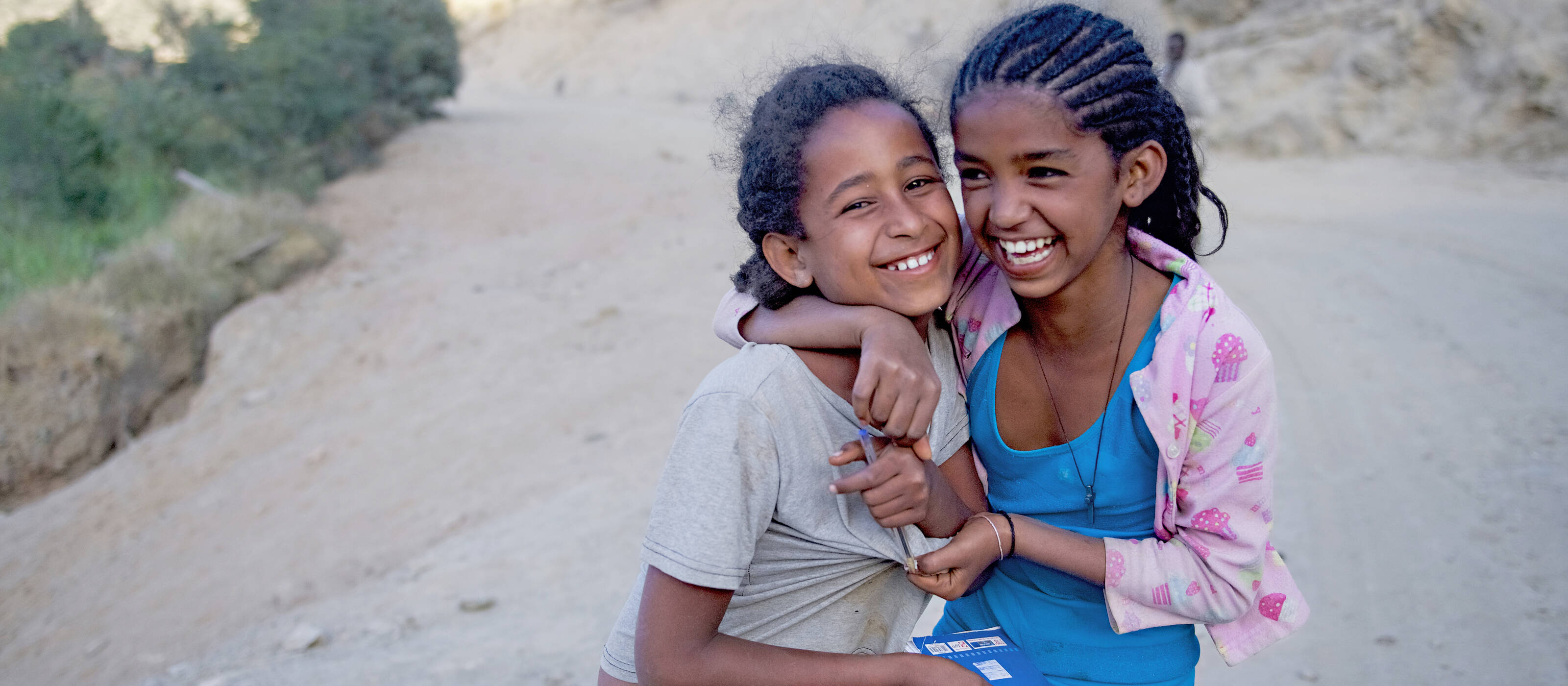 Shared commitment to people affected by poverty
To implement our projects, we maintain strong partnerships with companies, foundations, the public sector, regional, national and international organisations. We thank them all from the bottom of our heart for their commitment and the good cooperation. Our thanks also go to all those who do not wish to be mentioned on this page.
You can find information about the partners of the KulturLegi, the Caritas debt counselling service and the Caritas Market on the respective Website.
Header image: Unknown girls in Dowan, Tigray, Ethiopia play in the street. © Fabian Biasio