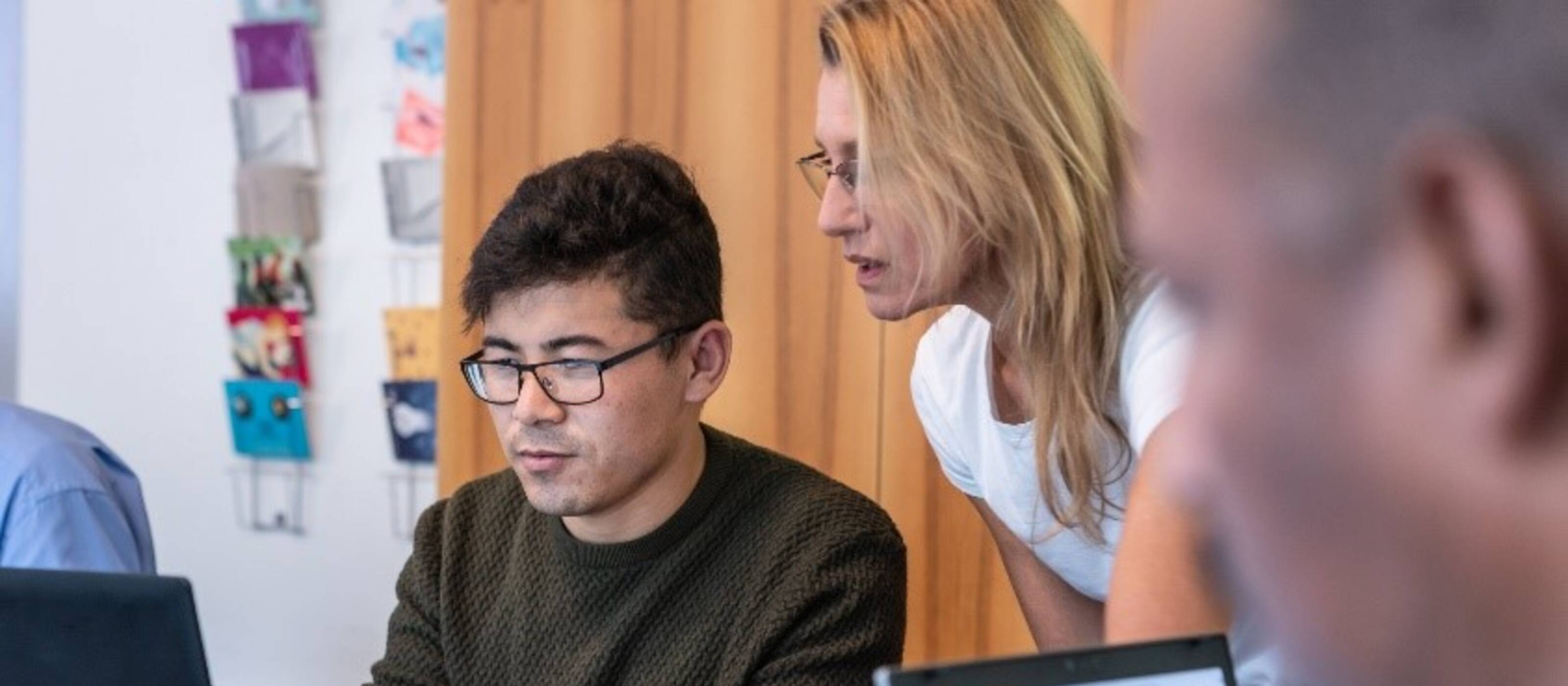 Knowledgeable volunteers answer questions about smartphones, computers, apps etc. 
Setting up an email account, sending an online application or buying tickets with the SBB app: digital skills are becoming increasingly important in all spheres of life. But for many people, the use of digital technologies presents a challenge. 
For this reason, various Regional Caritas Organisations offer meeting points to improve digital skills. If they have questions or problems, people seeking advice can bring their digital devices such as a smartphone, tablet or laptop to a meeting point. There, knowledgeable volunteers offer simple and uncomplicated help. Thanks to the support of Sunrise, participation is free of charge for everyone. 
Offers of support and advice
The following Regional Caritas Organisations offer meeting points 
Digital participation
Martin Jucker
Caritas SwitzerlandAdligenswilerstrasse 15
P.O. Box
CH-6002 Lucerne
+41 41 419 22 30mjucker@caritas.ch
Header image: Questions about digital matters answered quickly © Thomas Plain