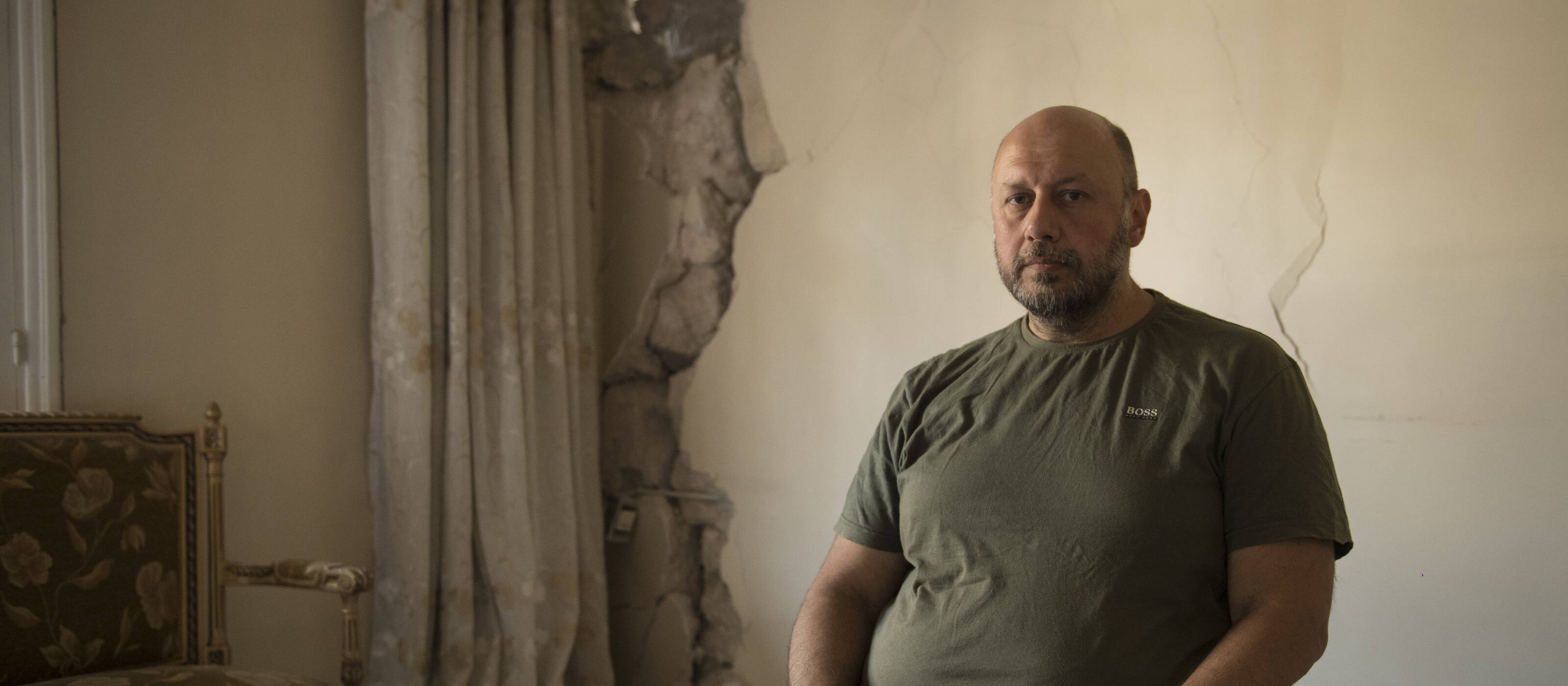 Longing for life before the quake
Just over half a year ago, the earth shook in Syria and Turkey. Tens of thousands of people lost their lives, over a hundred thousand people were injured. George and his family were lucky. They are all alive - but their apartment has been uninhabitable ever since.
George S. can see the sky through the huge crack in the dining room. Large pieces of plaster fell from the ceiling during the devastating earthquake in February 2023. Load-bearing columns are destroyed, and wall tiles lie on the floor in the kitchen. The authorities have categorized the apartment as «uninhabitable».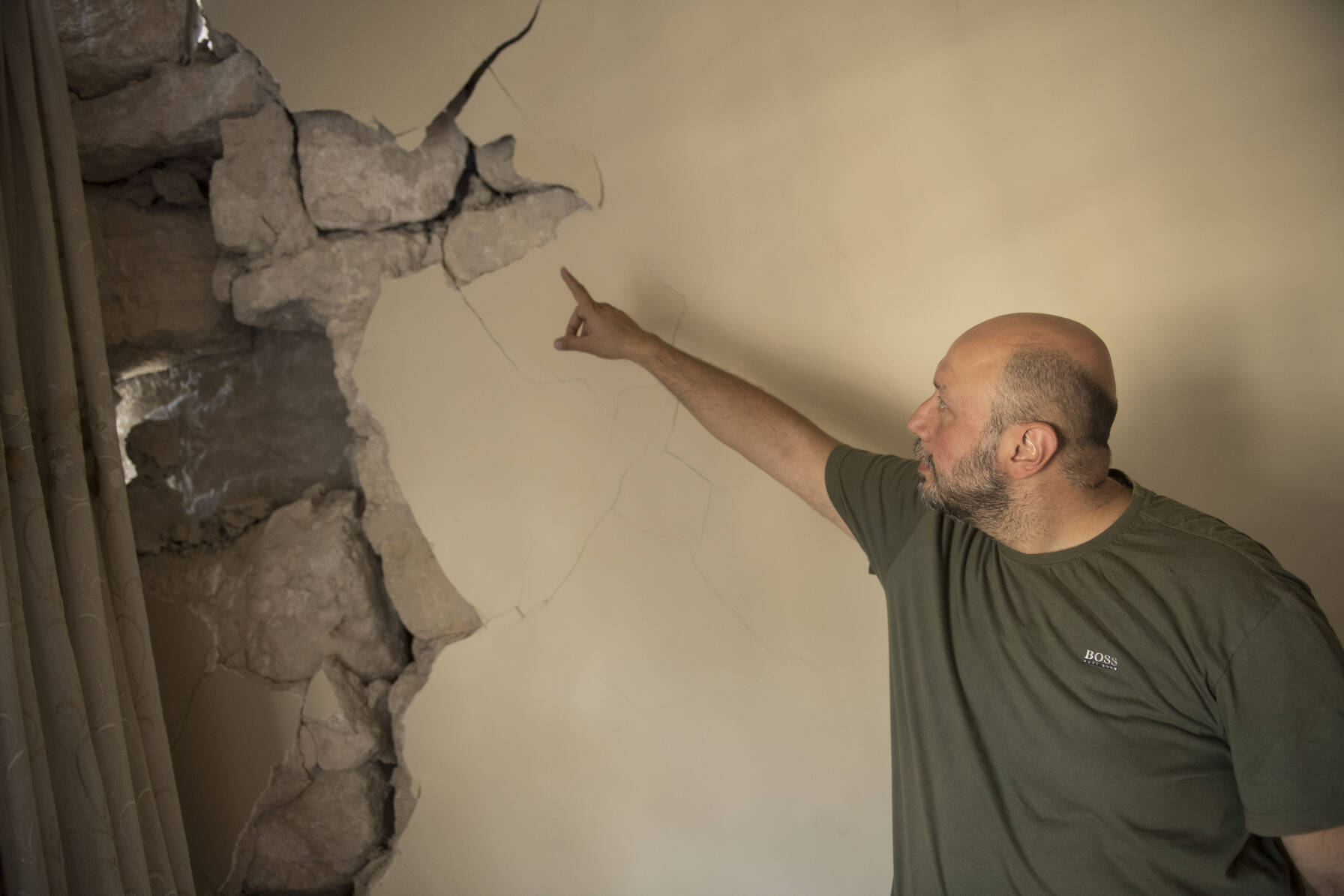 The 60-year-old spent the first night with his wife and two sons on the streets of Aleppo. After that, they found refuge in a collective shelter in a church. «It was especially difficult for our children, who are seven and nine years old,» George recalls: mass accommodations instead of familiar homes for weeks, their friends scattered around the city in emergency shelters, all schools closed.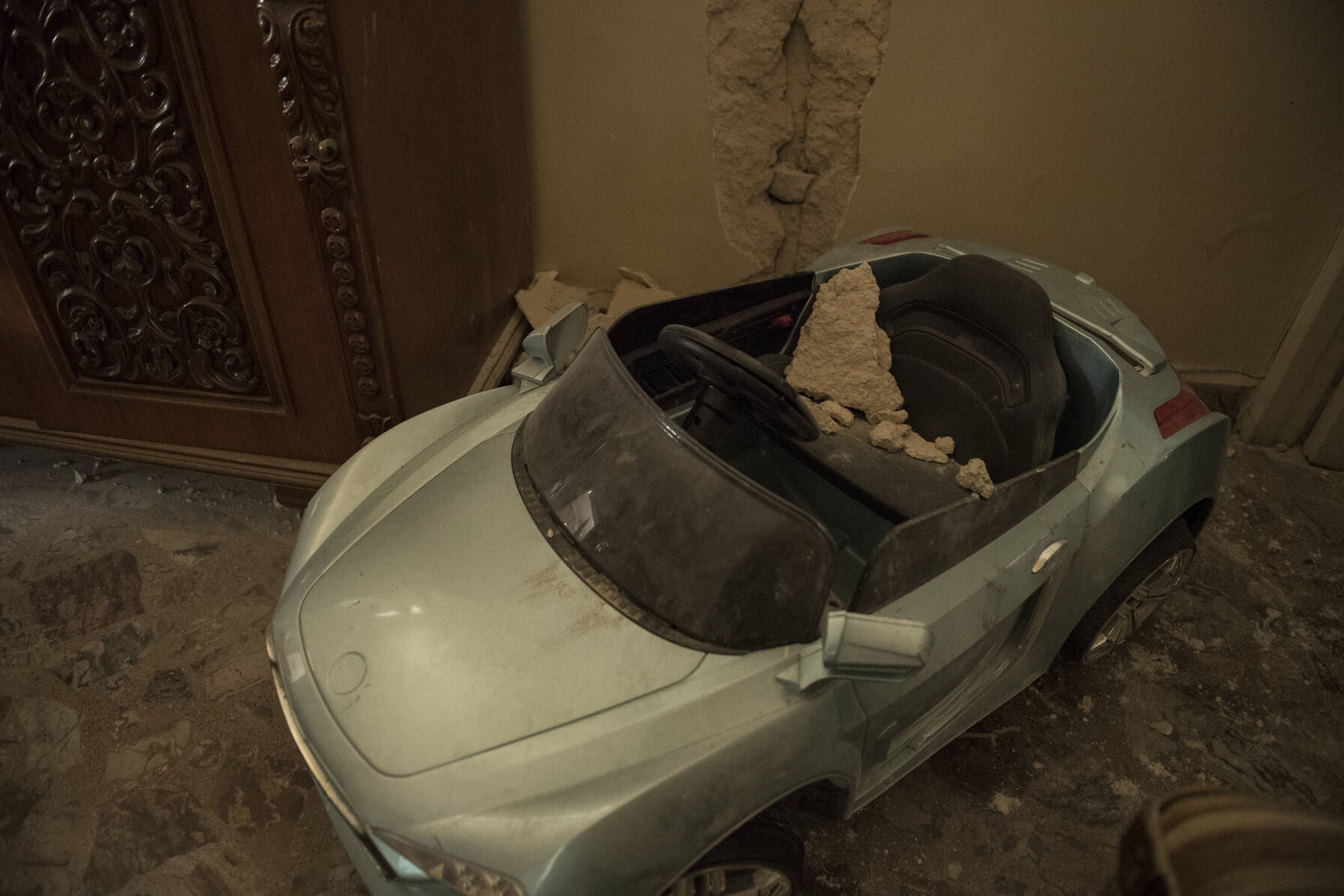 When life gets completely out of step
George's professional experience gives him a good idea of what such a disturbing experience can do to people. As a social worker at Caritas, he deals with people who have been traumatized, whether by war and flight, the bitter poverty in Syria or the earthquake. What all the fates have in common is that people's lives have been completely disrupted.
In his counseling sessions, George repeatedly hears that people also need material support. For example, Caritas Syria distributed blankets, food or mattresses directly after the earthquake. In the current phase, the beneficiaries receive a certain amount of cash. With this, they can buy what they need, be it medicine, building materials, toys for the children or new kitchen utensils.
Economic situation is very tense
In such extreme and long-lasting exceptional situations, it is of great importance to be able to decide for oneself what is important at the moment. «My family and I know this condition all too well from our own experience,» sighs George.
«I long so much for our former life. But that doesn't exist anymore.»Geroge s.
Again and again, gloomy thoughts arise. The family father doesn't know how to continue. His parents' apartment has been destroyed, and so has his. «Even before the quake, we had to calculate carefully, the economic situation in the country is very tense. Now we have to decide whether to make their apartment habitable again or ours. We can't do both, in addition to the cost of the current rental property.» The best distraction for George is spending lots of time with family in addition to work.
«Together we can laugh, we give each other support. In this way, I feel that my life has meaning despite everything.»George s.
Header image: George S. in his apartment in Aleppo, which is uninhabitable because of the earthquake. © Hasan Belal