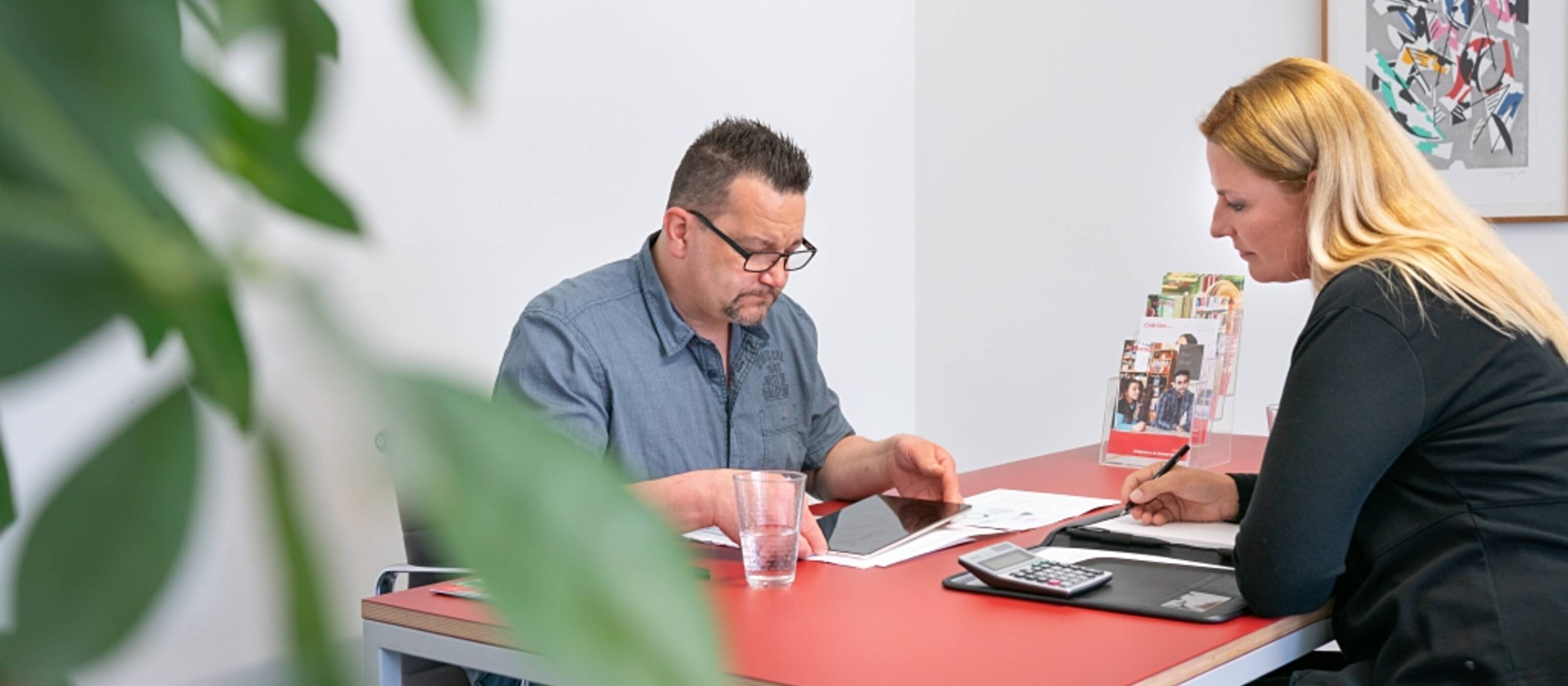 Financial worries are on the rise - let's talk about money!
Help against indebtedness
Almost every seventh person in Switzerland lives in a household that is in debt. This alarmingly high number could be reduced if those affected would get help earlier. But many are ashamed. With Swiss Money Week, experts are therefore calling on people to break the taboo - and finally talk about money and debt.
70'617 francs. This is how much the average debt of people who contacted a debt counselling centre in 2020 was. This is shown by the statistics of the umbrella organisation Debt Counselling Switzerland. For those affected, this sum is often so high that they need years to pay it off to their creditors - if they are able to do so at all. This is because half of the people in debt earn less than 4'300 francs, and many live at or below the subsistence level.
During Swiss Money Week, experts draw attention to the problem. This took place for the third time from 20 to 26 March 2023, with workshops, lectures and an exhibition in Zurich, Bern, Basel, Aargau, Solothurn and Neuchâtel, as well as online events.
Many only seek help after years
Swiss Money Week is organised by the Financial Literacy Network, of which Caritas Switzerland is a member. Martin Jucker, project manager at the Caritas network and debt counselling, says: «Talking about money and financial difficulties or seeking support is still a taboo in Switzerland.» Many people are ashamed to talk about their financial hardship or simply don't know enough about the help available.
The goal of Swiss Money Week is therefore to break this taboo. The more people talk about it, the more likely they are to seek professional help. This is especially necessary now, as Martin Jucker explains: «Due to inflation and higher health insurance premiums, we are receiving more and more enquiries. But on average it still takes several years before someone comes to us for counselling. By then, they have usually accumulated tens of thousands of francs in debt.» If those affected came earlier, they could be better supported or they would not get into this situation in the first place.
Unpaid bills with tax authorities and health insurance companies
Women and men between the ages of 30 and 49 are most often affected by debt. Tax debts (80 percent) and health insurance debts (65 percent) are the most common, but many also have outstanding bills with banks as well as acquaintances and relatives, or are in arrears with alimony or rent.
The majority of those affected state that they are in arrears because of unemployment, separation/divorce or health problems (29 percent each). Martin Jucker says: «People who already have a tight budget slip into debt particularly often after sudden events, such as illness or being laid off.»
Counselling to get out of the «vicious circle»
The situation becomes particularly precarious when one gets into a negative spiral - «when one incurs debt to pay off debt», says Jucker. «It's a vicious circle that's hard to get out of without counselling.» The fear of new bills and the uncertainty of how to pay them can lead to stress and health problems.
Caritas Switzerland and the regional Caritas organisations therefore offer low-threshold and unbureaucratic help, for example with social and debt counselling, Digitreffs for the promotion of digital skills, contact points for administrative support or with school visits on the topic of debt by youngCaritas. Martin Jucker says: «In view of rising energy costs, health insurance premiums and food prices, it is high time to talk about money - before it is too late for many people.»
Written by Niels Jost
Header image: © Thomas Plain