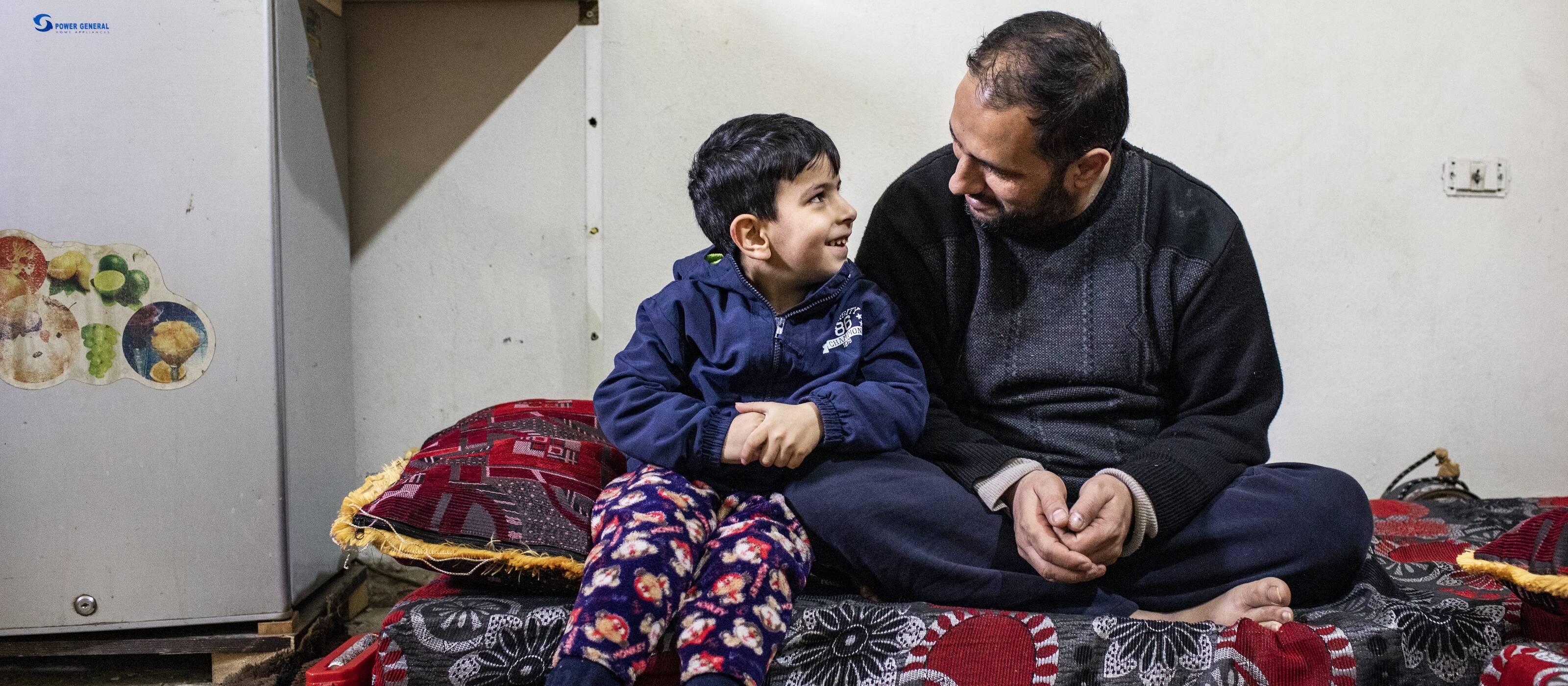 «In Switzerland, we've encountered respect, humanity and justice»
That is why the resettlement programme is so important
The Federal Council is to continue supporting the resettlement programme. It means that Switzerland will again take in up to 1600 refugees in particular need of protection in 2024 and 2025. A lifeline, as told to us by a young Syrian family.
Despite fleeing their homeland, countless people are experiencing a precarious and insecure existence in neighbouring countries. The resettlement programme of the UNHCR refugee agency can help these particularly vulnerable refugees.
What resettlement means
Resettlement is where a country offers a refugee a permanent domicile with full protection.
The resettlement programme in Switzerland
Switzerland has been a participant in the programme since 2013 by accepting some 800 persons into the country every year. It paused the resettlement programme at the end of 2022. Then, halfway through June 2023, the Federal Council decided to continue the programme for the next two years and to lift the suspension when the situation in the Swiss asylum system eases.
Entlastung von Nachbarstaaten
The programme, with Switzerland on board, goes some way to relieving the burden on countries neighbouring conflict zones, where some 70 percent of all refugees find a temporary home. These countries often face economic problems themselves.
Lebanon is one such country: this is where millions of Syrians have fled the war. Among them were Abdulrazzak Al Hussein and his wife Alaa.
When medical care is unaffordable
Although Abdulrazzak was able to find work as a tiler, Syrian refugees are facing growing resentment. Moreover, when Alaa became pregnant with her first child in 2015, the couple could not afford medical care – the family's financial situation was precarious.
In the hope of receiving help, the expectant parents registered with the UNHCR and considered finding refuge in another country. However, their happiness remains unfulfilled. Staying in Lebanon, their situation showed no signs of improvement.
Two more children were born, and life in the country became increasingly difficult. Prices were rising steeply and the Lebanese currency was losing value on a daily basis. Abdulrazzak remembers:
«The thousand dollars I was earning almost every month was no longer enough.»Abdulrazzak Al Hussein
Suddenly, hope
Alaa went back to the UNHCR. This time, things were different: at the end of 2020, the young family was relocated to the little municipality of Matran, Canton Fribourg, where they spent spend six months living in Caritas Switzerland's education and integration facility. «At first, we didn't understand why we couldn't move into our own apartment right away,» said Alaa and Abdulrazzak.
«Looking back, we realised how useful this time in the education and integration facility of Caritas was in terms of familiarising ourselves with life in Switzerland.»Alaa Al hussein
Today, they are making good progress in the language course and they have their own apartment. They have been assigned a Caritas social worker by Canton Fribourg. Alaa is actively looking for an internship and apprenticeship as a socio-pedagogical assistant, while Abdulrazzak delivers restaurant meals.
«The children are guaranteed a place in the school, which gives us peace of mind.»Alaa und Abdulrazzak al Hussein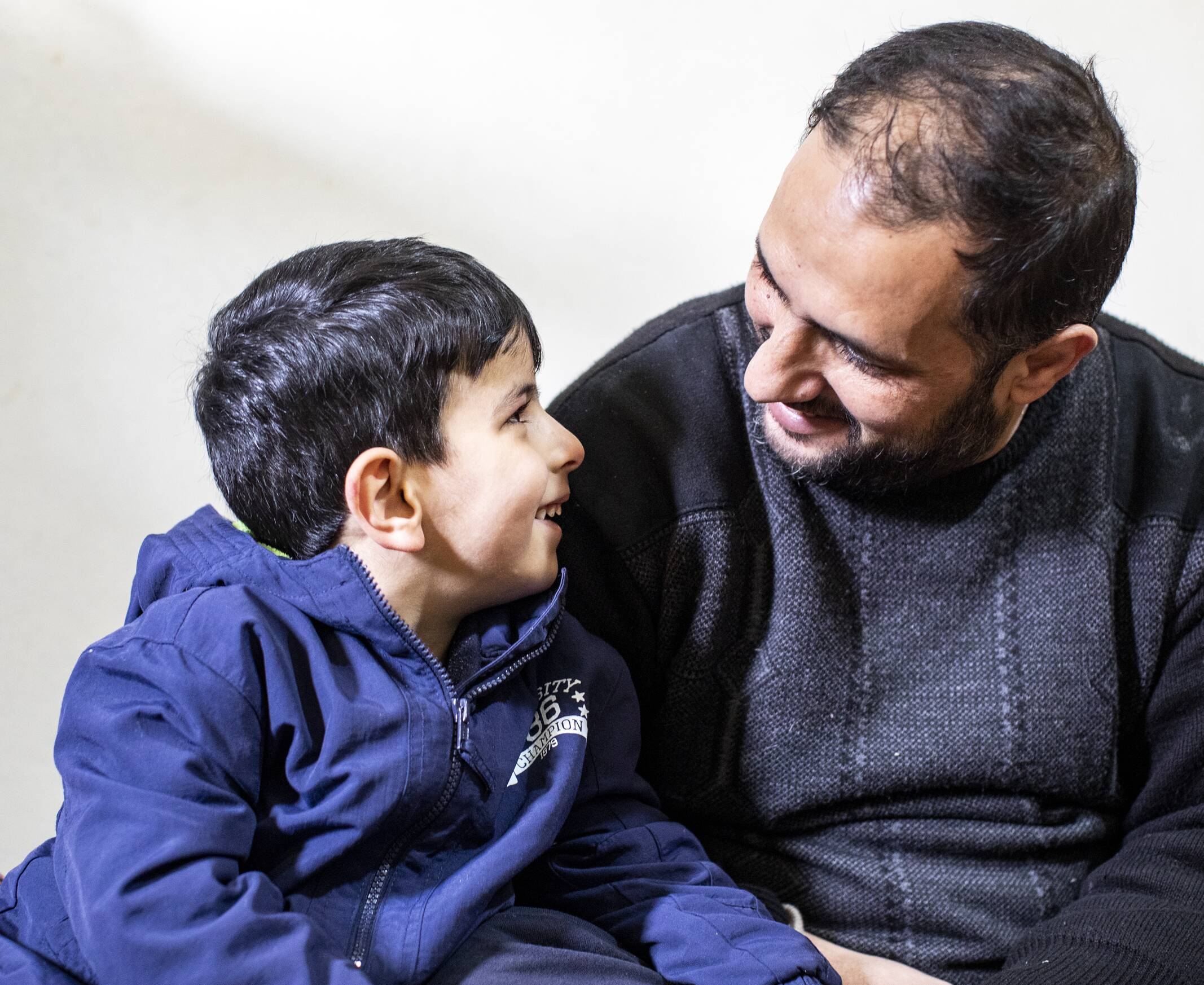 «The children are guaranteed a place in the school, which gives us peace of mind.»
Alaa and Abdulrazzak al Hussein
Both are grateful for the respect, humanity and justice they encounter in Switzerland. And they both appear at ease when describing the challenges of their new everyday life, such as having to navigate school hours and childcare as well as looking for a job.
*Names changed
Text: Fabrice Boulé
Further information
Header image: Symbolic image from Lebanon. © Alexandra Wey