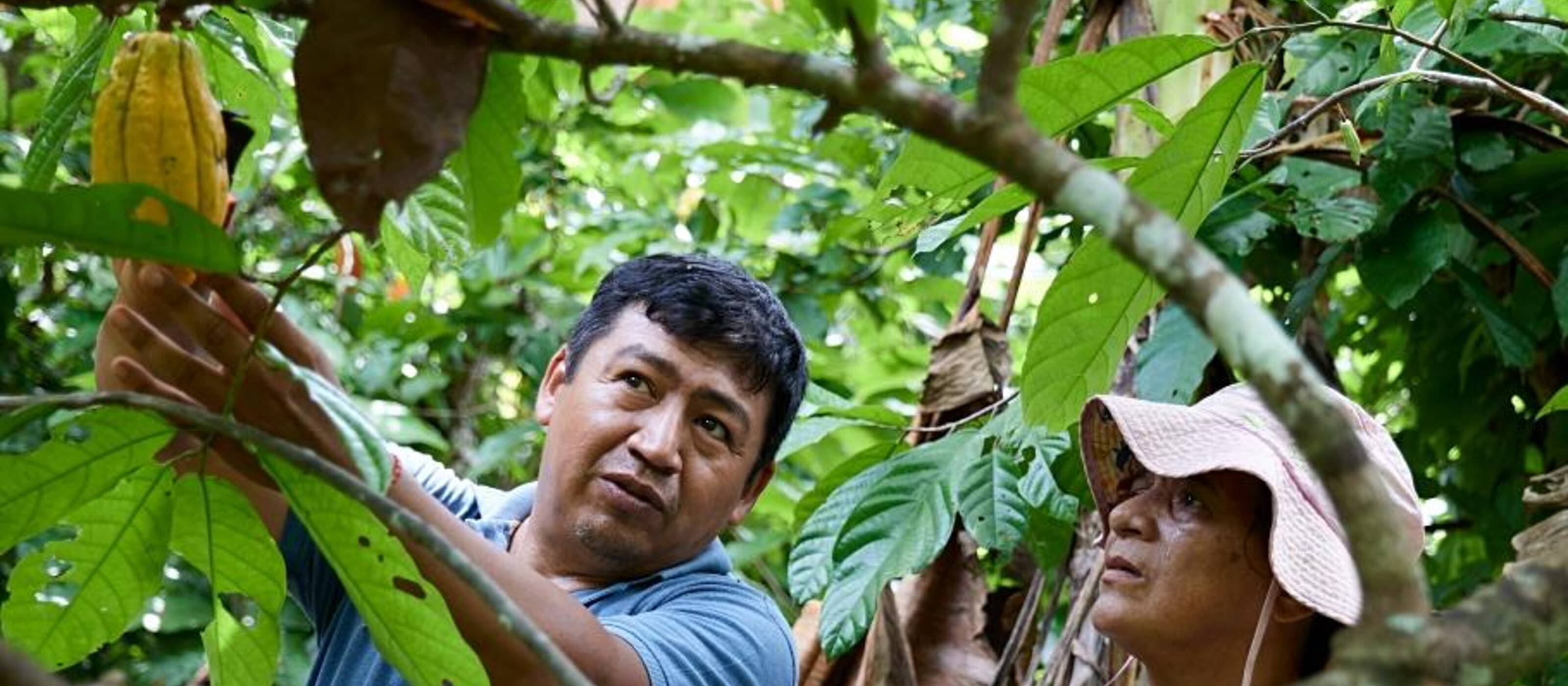 Top quality of Caritas Switzerland's work confirmed
The Swiss Federal Audit Office (SFAO) published the report of its 'Audit of subsidies to Swiss NGO partners in the humanitarian field' on 27 June. The report confirms that Caritas Switzerland implements its international cooperation programmes efficiently and at the highest quality.
In this audit, the Swiss Federal Audit Office examined the use of the funds received by the Swiss Agency for Development and Cooperation (SDC), the Swiss Red Cross and Caritas Switzerland. The audit is an important indicator for Caritas Switzerland of the quality of its work and gives guidance on the optimisation of individual services to partners and project beneficiaries.
Highest quality criteria of the most important donors are met
The audit results of the SFAO confirm that Caritas Switzerland fully meets all requirements on governance, transparency and compliance and that it implements the International Cooperation programmes with high quality and efficiency. Just as the Swiss certification body for charitable and donation-funded organisations (Zewo) confirms regularly that Caritas is among the NGOs with the lowest administrative costs, so the report of the SFAO further attests to the lean structure of the programme support in the implementation of the development projects.
Caritas Switzerland has also recently been audited in detail by the European Union and received an excellent rating. It fully meets the EU's high quality standards.
Caritas Switzerland multiplies the Federal government's funds
Thanks to the high quality of its services, Caritas has an excellent international reputation. It succeeds in winning major international project and programme tenders, whether from bilateral or multilateral donors, including the European Union and the UN, and in acquiring additional contracts. Thanks to these international sources of finance and the donations, Caritas is able to treble every tax franc that flows to it through the SDC. In doing so, it fulfils one of its most important goals: To achieve the best-possible impact with the public and private funds allocated to it and to multiply them as much as possible in order to help people out of poverty.
Caritas Switzerland receives a programme contribution of eight million Swiss francs each year from the federal government (plus mandates and targeted contributions for individual projects).
Header image: The audit results of the SFAO confirm that Caritas Switzerland fully meets all requirements on governance, transparency and compliance. © Fabian Biaisio