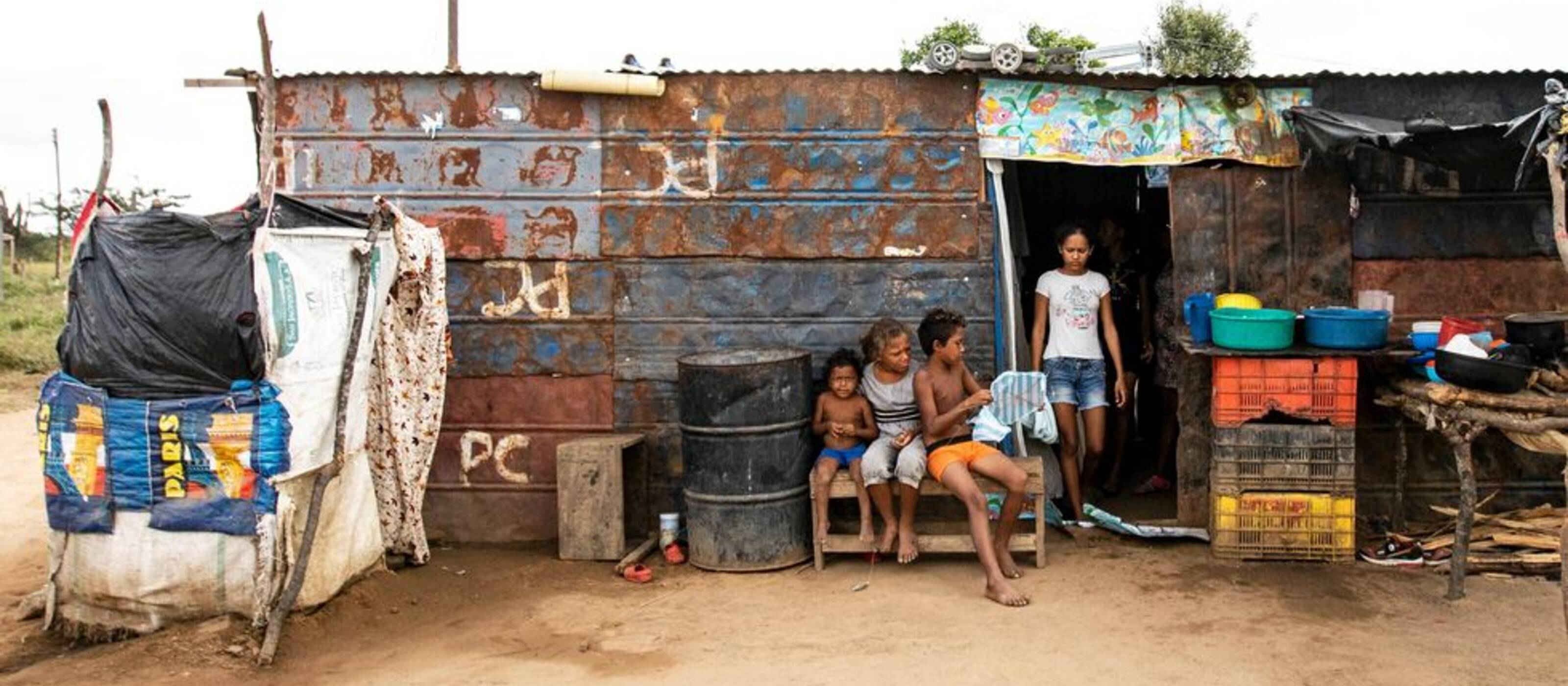 Aid for the people from Venezuela
Brazil, Colombia, Bolivia, Venezuela
Years of economic and social crisis, exacerbated by mismanagement and corruption, have turned Venezuela into a poorhouse. Many Venezuelans have sought protection in neighbouring countries from the massive supply crisis in their own country. Caritas helps refugees in Brazil, Colombia, Peru and Bolivia and also supports the people in Venezuela.
Venezuela is bankrupt. More than 80% of the population are poor. Cuts in imports and the lack of food production in the country itself have meant that in just a year, three quarters of Venezuelans have lost eight kilos in bodyweight on average because they don't have enough to eat. The health system, too, is in a catastrophic state. Today, Venezuela is marked by political unrest, armed violence, food riots and looting.
No way out of poverty in the neighbouring countries
According to estimates, more than 6.1 million Venezuelans had fled by April 2022. And the number of people leaving their country keeps growing. Their situation on arrival is appalling. Often, their only possessions are their own clothes, they are traumatised and in extremely poor health. The neighbouring host countries face major challenges - many are overburdened with providing care and accommodation for the refugees. There is a lack of basic services and infrastructure, and of support for social and professional integration. Thus, the refugees continue to be trapped in a spiral of poverty.
Our help: Meeting the most urgent needs and promoting integration
Caritas supports the people affected both in Venezuela itself, but also in our long-standing project countries of Brazil, Colombia and Bolivia, to improve their living conditions.
In all four countries, we work with our local partner organisations to close humanitarian supply gaps: Urgently needed relief items are distributed, and accommodation is provided. Specific access and information points help migrants to find their way around, tell them about risks and offer protection. In addition to administrative, legal and psychological support in daily life, we assist people with their professional and school integration. Some services focus specifically on women and children who are exposed to particular risks.
In the host countries of Colombia, Brazil and Bolivia, we also combat discrimination and xenophobia, while in Venezuela, people are made aware of the risks involved in flight.
Melanie Höchner, co-worker of Caritas Switzerland reports on the situation at the border to Colombia (german).